Wonderbox Logeren & Dineren
Samen genieten van een gastronomisch diner om vervolgens te kunnen logeren op een prachtige hotelkamer. Dat is wat jou te wachten staat met Logeren & Dineren van Wonderbox. Van hotels midden in de stad tot gelegen in de natuur, van locaties in Frankrijk of Spanje tot aan dichter bij huis in Nederland of België. Je hoeft je ogen maar te sluiten om je dromen te laten uitkomen!
https://www.wonderbox.nl/cadeau/wbx-logeren-en-dineren/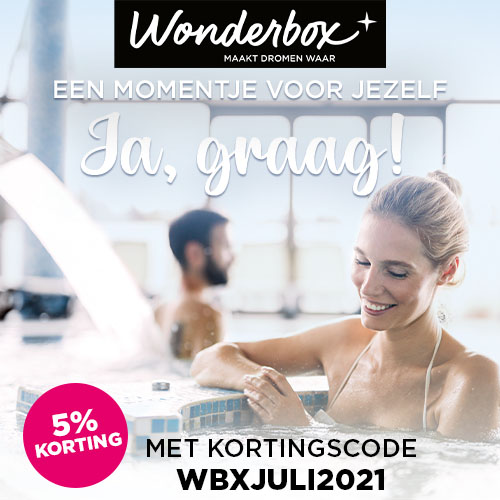 Heb je de mogelijkheid om dit programma extra te pushen of wil je een email preview sturen, neem dan contact op met account.nlbe@tradedoubler.com
Mocht u deze actie willen uitsturen per mail, dan dient de preview altijd vooraf gekeurd te zijn door de Wonderbox: publisher.nlbe@tradedoubler.com
Veel succes!
Met vriendelijke groet,
Wonderbox & Team Tradedoubler